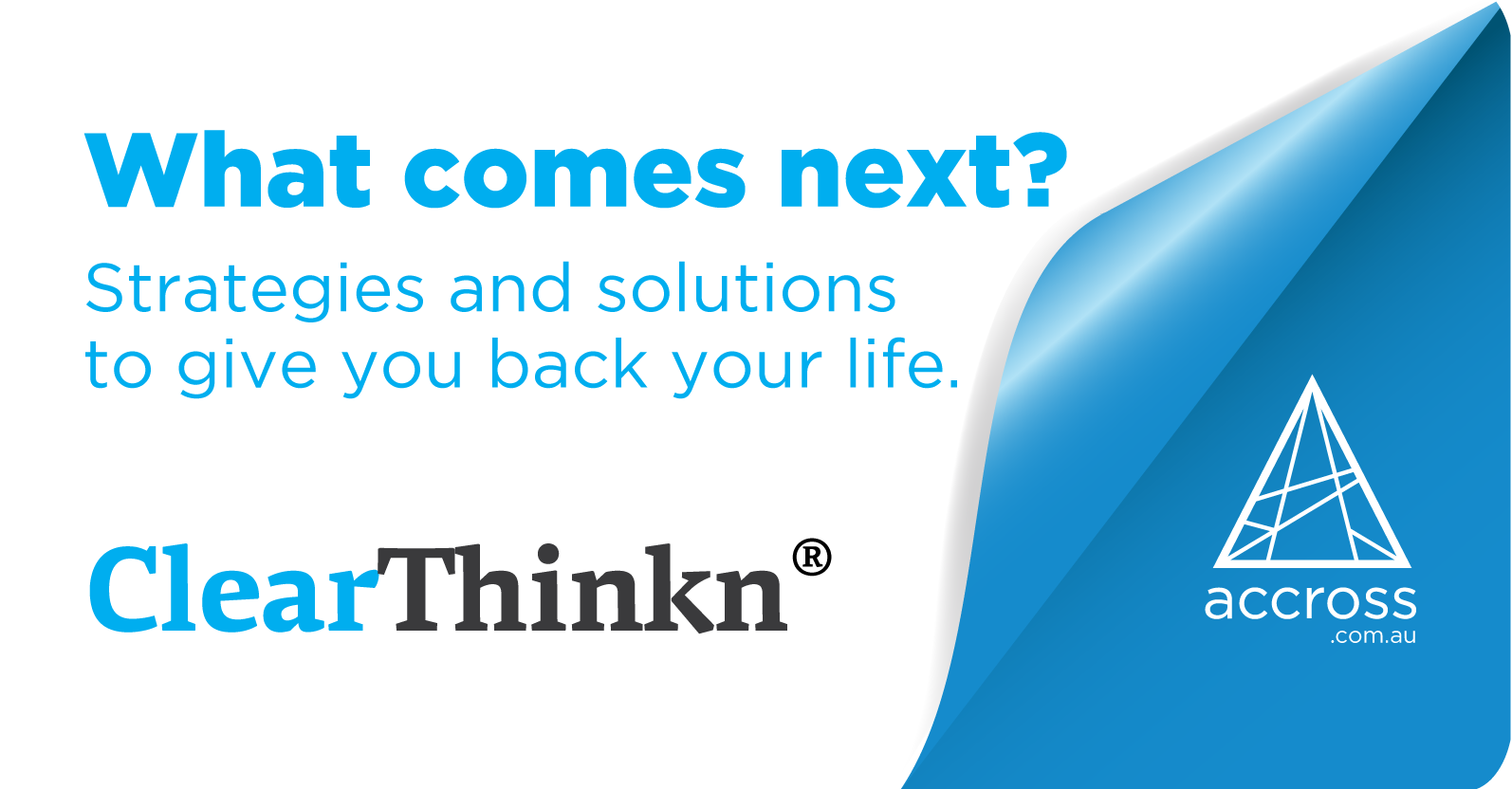 Have you ever wondered why life wasn't meant to be easy?
Running a business has never been harder. There are new challenges to face every day, those challenges seem relentless.
And because they seem relentless, it becomes very easy to throw your hands in the air and think that there is nothing you can do to improve your situation. And that's understandable. But usually it is far from the truth.
Then there's the cost barrier. Or the "I can't afford it" syndrome.
Again, it's usually far from the truth.
So, what can be done?
Accross Business has opted for the ClearThinkn path and will make it available to a limited number of business owners at a special price of $175.00 plus gst. At that price, can you afford not to hear how you can make a difference to your business? Before Covid knocks it over?
If you want to learn how, you know where to find me.