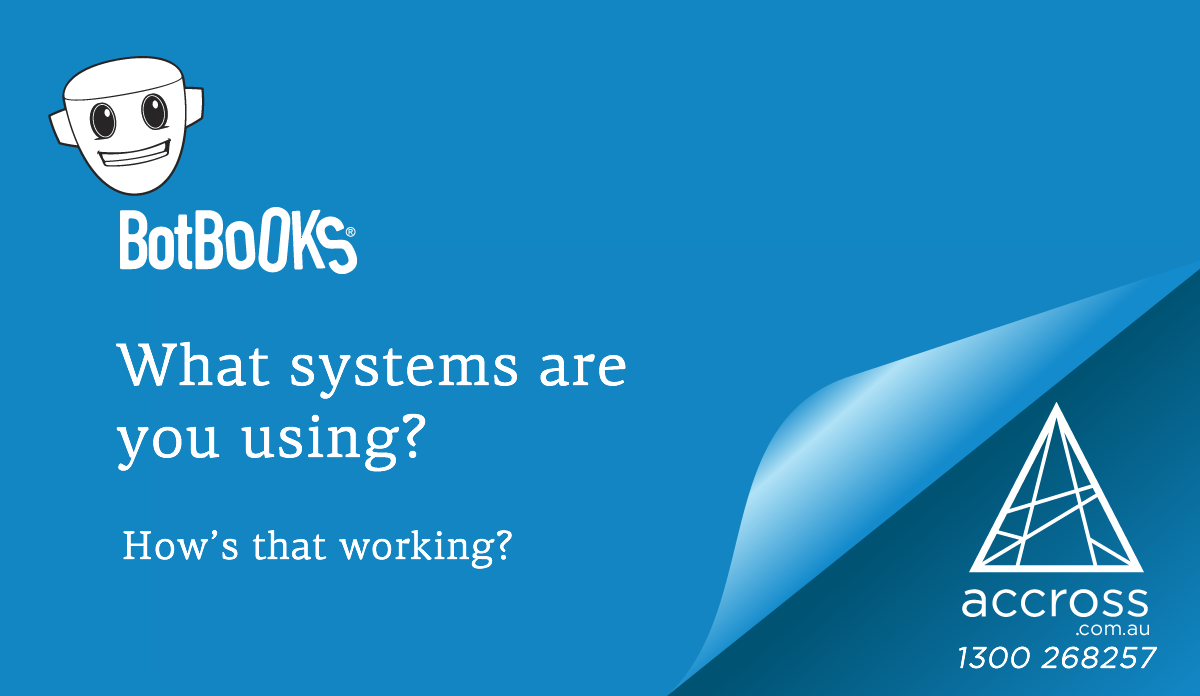 Almost every business wastes money on good systems that are used at a level well below their capabilities.
Our job at Accross is to help busy business owners find the right system and find the right path to make sure that those systems are embraced by all the people in their team, and that the decision to implement any system is money well spent.
The good news is that when everyone is on board and making full use of the tools they have available, the busy business owner will have time to achieve all the important things.
Understanding how good intentions and the right advice can come unstuck is the key to avoiding the damage.
The advent of cloud computing has changed the way business software solutions are presented by fundamentally different type of marketer. Under stress business owners are bombarded with messages from all quarters telling them how a particular solution is the "next best thing" and will be the solution to all their problems. But what that marketing doesn't say is that it's nothing special, and that the application is very narrow. It's often designed to solve a problem that not many people in an organisation recognise.
And the biggest issue is the tangle they promote by asking you, and by default your employees, to simply register and start using it. Sure, they all offer some videos or technical documents that tell you how to use it, but experience says they're ignored. And if the user can't work how out how to use it fully for themselves, they will stick with their tried-and-true ways. Money wasted.
In situations like this, a well thought out process to correctly identify the problem to be solved is vital. In fact the whole team needs to be engaged in the process so that when a solution is decided, they will embrace the training (and yes, training is necessary) and it is more likely that a successful implementation will follow.
It's worth noting that without the ongoing support of the decision-makers within the organisation, it's likely that over time there will be a tendency to regress.
Let's not understate the problem, or hold out hope there is an easy solution. It will take some work, but perhaps not as much as you might think.
If you want to know more you know where I am.